George Floyd murder suspect to appear in court in Minnesota
این مطلب را با دوستان تان شریک سازید
The man accused of murdering African American George Floyd, whose death sparked global protests, is to appear in court for the first time.
Derek Chauvin, a white policeman, knelt on Mr Floyd's neck for almost nine minutes while he was being arrested in Minneapolis on 25 May.
Mr Chauvin, who has since been sacked, will face a judge in Minnesota remotely on murder and manslaughter charges.
Three other officers were also fired and charged with aiding and abetting.
Mourners in Houston, Texas, where Mr Floyd lived before moving to Minneapolis, are due to view his body on Monday during a six-hour public event at The Fountain of Praise church.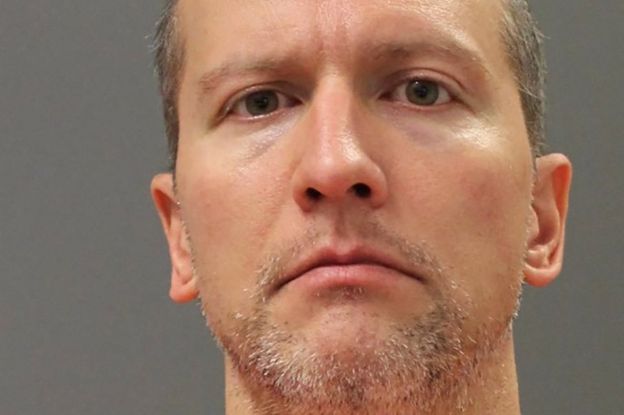 On Tuesday, a private funeral service will be held in Houston. Memorial services have already been held in Minneapolis and North Carolina, where Mr Floyd was born.
It is believed a family member escorted Mr Floyd's body on a flight to Texas late on Saturday.
Democratic US presidential candidate Joe Biden is expected to visit Mr Floyd's relatives in Houston to offer his sympathies. Aides to the former vice-president said he would also record a video message for Tuesday's service.